Welcome to the Concord SEPAC Web site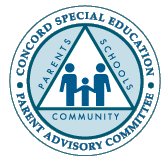 formerly known as Concord SPED PAC (Concord SpedPAC)

and
Concord Carlisle High School SEPAC (CCSEPAC) Web site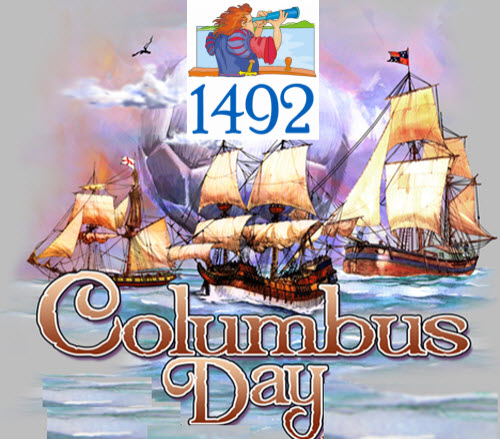 "In 1492, Columbus sailed the ocean blue,"
but why exactly do we celebrate Columbus Day?
In the United States, the day is honored to commemorate the landing of Christopher Columbus in the New World on October 12, 1492.
The day was honored for hundreds of years, but did not become a federal holiday until 1937 when President Franklin D. Roosevelt declared it so after a campaign by the Knights of Columbus.

Click on the 'Massachusetts SPED PAC's Online' and check out our updated list of SEPAC's.
The number of PAC's on web is growing, we now have over 150 PAC's online and updated over 50 PAC website addresses:

We need your help. Are you interested in volunteering your time and energy to our SEPAC?
Our special education laws and regulation requires that each school district create a district-wide parent advisory council offering membership to all parents of eligible students and other interested parties. In our school district, we have had an activity PAC for over 8 years. If interested please contact Jessica Murphy, our special education director, (978) 341-2490, x8142, Jmurphy@colonial.net .
We are changed our name from the "Concord SPED PAC" to Concord SEPAC and adding the Concord Carlisle HS Special Education Parent Advisory Committee (CCSEPAC), (pronounced C C C PAC.) The name change is to reflect the population we serve of Concord students in PreK - grade 8 and Concord Carlisle Regional High School and beyond.



Search our website:
Want to search the world wide web? click on "Google" colored graphic.
Copyright ©2000 Google Inc. - About - Help
Are you a member of our PAC Discussion email list?
If not, join our PAC email list. Just clicking on the purple button.
What's new on our site?

Our website won national recognition for "Best PAC Website", December 2001.
since it was created on August 15, 1999 by Melody Orfei.

Logo by Priscilla White Sturges, July 2001
Lindamood-Bell™ programs (LBLP) is the owner and exclusive licensee of their trademark.
'Chapter 766 Update' image by the Federation for Children with Special Needs,
Redesigned by Anne Wagner and Melody Orfei, April 2001.